Next up! A list of anticipated SFF titles at Kirkus Reviews.
People actually read this shit and think it's good. As far as I know, Patricia Briggs appropriates the everloving fuck out of First Nations cultures–hey, those earrings and probably those tattoos on a woman who otherwise looks totally white–and the books are endless rape-a-thon garbage with internalized misogyny, alpha males, and the whole lot (victim-blaming, rapist logic and so on), all typical of the genre.  Yes, I know the protagonist is supposed to be biracial, but the author is white and from critiques I've read Briggs' portrayal of Native culture is pretty much along the line of "white girl puts on a feather headdress for Halloween." Verdict: recycle the paper, it's not good for much else.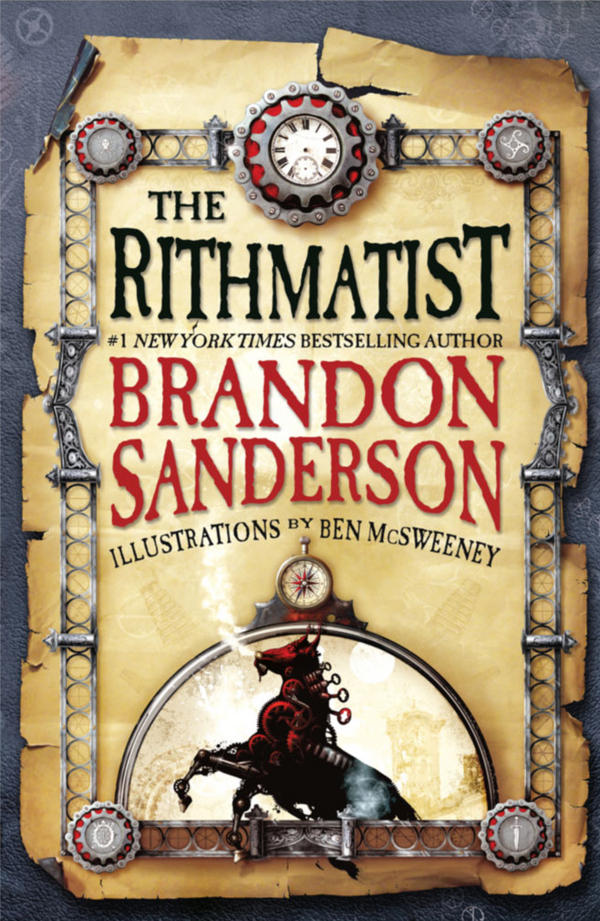 Brandon Sanderson remains a neckbeard favorite I will never read but whom I'll always automatically assume is worthless, for reasons previously given. What is this thing anyway? Is it steampunk? What does the title even mean? Verdict: throw it in a bonfire.
Two white teenagers on a YA cover! Riveting, isn't it? The plot summary mentions everyone over fourteen is dead (?) and that there's some evil thing called… the Darkness. Really, people read this stuff? Why? Is it a mass lobotomy? Oh right, they're American, never mind. The author is a very old, very white dude. What more can be said? Verdict: it's YA, of course it's fucking shit.
I considered briefly whether the "white" in the title refers to white people, but since it's YA it probably does in fact feature protagonists who are whitey mcwhite from the clan of white which lives in the land of whiteness.
Madeleine Tully lives in Cambridge, England, the World – a city of spires, Isaac Newton and Auntie's Tea Shop.

Elliot Baranski lives in Bonfire, the Farms, the Kingdom of Cello – where seasons roam, the Butterfly Child sleeps in a glass jar, and bells warn of attacks from dangerous Colours.
The author is also white! Who wants to bet there will be a tedious heterosexual romance? Verdict: it's YA, of course it's fucking shit.
How about Fantasy Bookcafe's list? Lots of overlap. Let's open with… more cultural appropriation!
Joy of joys! Guy Gavriel Kay, white dude who can't write for jack shit, is at it again with fake China. I like the random Chinese on the cover, very Joss Whedon don't you think, I bet the characters will be obsessed over "saving face" a lot. I've read Kay before and he's never been able to produce anything but overblown prose, overwrought melodrama, and characters that Kay probably think are out of Greek tragedies but which just spring from the imagination of a man who can't do characterization to save his worthless life. Verdict: die whitey die.
It began for our narrator forty years ago when the family lodger stole their car and committed suicide in it, stirring up ancient powers best left undisturbed. Dark creatures from beyond the world are on the loose, and it will take everything our narrator has just to stay alive: there is primal horror here, and menace unleashed – within his family and from the forces that have gathered to destroy it.

His only defense is three women, on a farm at the end of the lane. The youngest of them claims that her duckpond is an ocean. The oldest can remember the Big Bang.
I'll predict it now: the narrator is a passive cipher being shunted from point A to point B, is an everyman, and has no personality to speak of. Who wants to bet these three women are some variation of mother, maiden, and crone? They're some of Gaiman's favorites since after all he's basically fucking shit about writing women. "Dark creatures from beyond are on the loose"? Seriously? Is that a drowning woman on the cover? Didn't we already go over this fetishization of dead women crap and how it's bad? Verdict: Neil Gaiman's still writing? Why?
Holy shit, one that doesn't look utterly terrible! Whatever that elephant is doing.
A proud and reserved alien society finds its homeland destroyed in an unprovoked act of aggression, and the survivors have no choice but to reach out to the indigenous humanoids of their adopted world, to whom they are distantly related. They wish to preserve their cherished way of life but come to discover that in order to preserve their culture, they may have to change it forever.

Now a man and a woman from these two clashing societies must work together to save this vanishing race—and end up uncovering ancient mysteries with far-reaching ramifications. As their mission hangs in the balance, this unlikely team—one cool and cerebral, the other fiery and impulsive—just may find in each other their own destinies . . . and a force that transcends all.
Actually kind of generic, going by the plot summary. But Karen Lord going by previous output, a very short and breezy novel, is a much better author than the rest on this list or Fantasy Faction's even shittier one. Please don't let there be a heterosexual romance, disgusting heterosexuals can do their shit behind the door without shoving that in my face, thank you very much. Straight agenda is repulsive. I think this is the only (1, singular) writer of color I've seen in these two lists. Verdict: maybe not terrible.